Finding stylish free fonts for your design projects can be a major time sink, especially when you have to wade through seemingly endless pages of typefaces that don't suit the vision you have in your head. Finding a free font can be even more of a hassle.
We've scoured the depths of the internet so you don't have to, coming up with 10 of the best free fonts you deserve to have on your computer. Here's how we sorted them:
1- Bebas Neue:

Bebas Neue is a worldwide, the most popular font family with all caps released in 2010. it has been used from by big companies to by startup designers for many projects.
In spite of the fact that Bebas Neue has only Uppercases, it became a very popular font for these 10 years.
Bebas Neue is a display family suitable for headlines, captions, and packaging, designed by Ryoichi Tsunekawa. It's based on the original Bebas typeface. The family is suitable for pro users due to its extended character set and OpenType features.
2- Coolvetica
Coolvetica is a scratch-built, sans-serif typeface, inspired by 1970's American logo designs. This was an era where everyone was modifying Helvetica with funky curls, mixed-case and effects. Coolvetica recreates that 1970's custom display lettering look with really tight kerning and funky curls. The tails on the R and a have been left out to allow even tighter spacing. It certainly isn't intended for setting paragraphs of book text—Coolvetica is a pure display typeface, intended for big, funky headings and titles.
These fonts include a license that allows free commercial use.
3- Mexcellent

Mexcellent is a tri-linear stripe font. You can combine layers to create interesting color effects. Mexcellent Regular was designed with tighter spacing & vertical metrics than the other layers. If you want to stack layers on Mexcellent Back, use Mexcellent Middle and Mexcellent Outside instead.
These fonts include a license that allows free commercial use.
4- Unsteady Oversteer

Unsteady Oversteer is a geometric techno font with an inverse lowercase. Made with anger, delivered with love.
This font includes a license that allows free commercial use:
5- Clip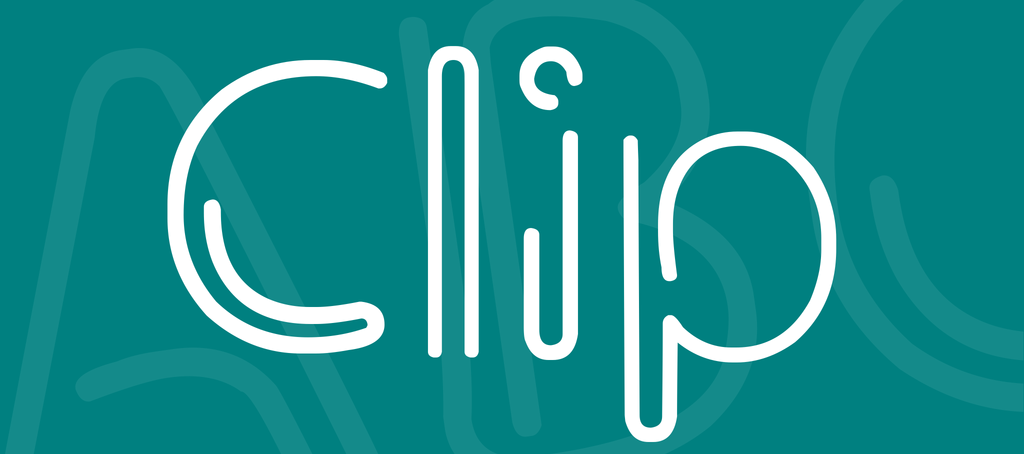 Clip is a display typeface inspired by the shape of a paperclip, but it's not designed with the usual minimalistic modular approach. Instead, Clip mimics the construction, proportions and contrast of classic bold text typefaces and has one unique characteristic: each of its characters is drawn with only one single line.
6- Autery
Autery is a free modern calligraphy script with bouncy baseline. It contains uppercase and lowercase letters only. This font great for branding, apparel, quotes, greeting cards, wedding invitations and much more.
Autery font is free for personal and commercial use.
7- David & Sovhie

David and Sovhie is a duo of calligraphic and brush fonts. It is good for t-shirts, magazines, phone covers, social media, restaurant menus, greeting cards, invitations, weddings, headers and many more. This brush font comes with a complete set of lowercase and uppercase characters, numerals, and multilingual support.
Designed by Silverdav Studio!
8- Rachella Script

Rachella Script Free Font Typeface is a new Modern Calligraphy Typeface Fonts collection from Ianmikraz studio. Combines from copperplate to contemporary typeface, classic, beauty and elegant touch.
Rachella Script Free Font Typeface features 270 glyphs and 87 alternate character contain with opentype features.
9- Refadhiana Lajuba

Refadhiana Lajuba is a modern calligraphy font, with characters dance along the baseline and elegant touch. Opentype features with stylistic alternates, ligatures and multiple language support. Can be used for various purposes.such as logos, wedding invitation, heading, t-shirt, letterhead, signage, lable, news, posters, badges etc.
10- Stay Classy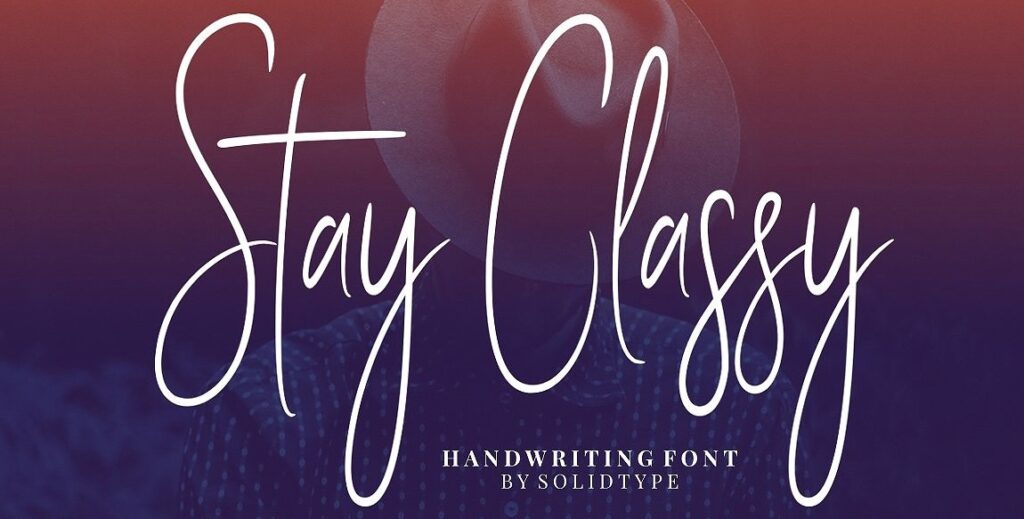 Stay Classy is handwritten script font, a contemporary font with fashionable and elegant script style. This font will perfect for many different project for blogging, social media, branding, wedding invites, cards etc.
Stay Classy font including over 65 ligatures and some lowercase alternates.